text.skipToContent
text.skipToNavigation
Pricing will be shown based on this store.
Opening Hours
Our team has everything you need to get your retaining work done right the first time. With a great range of options and expert advice, we can help you turn the serious business of retaining into something strong and beautiful. 
The main purpose of retaining walls is to hold back soil and prevent erosion. You can also use retaining walls to create level surfaces or terraces, provide structural stability and improve the overall aesthetics of your property. The main materials for retaining walls include timber, sleepers, retaining blocks, masonry, and galvanised wire (gabion) baskets filled with stones. 
Before you start, it's important to know that in New Zealand any retaining walls over 1.5 metres high require building consent from your local council. Some walls lower than 1.5 metres that carry extra loading such, as  driveway, building, or steep slope also require building consent. If you're in any doubt, we recommend consulting your local council for advice. 
Timber Retaining
Timber's natural good looks make it a popular material for retaining walls. You can use timber retaining to create a focal point in your garden, highlight a special feature, or level off areas to create a flat lawn.
Explore our retaining timbers.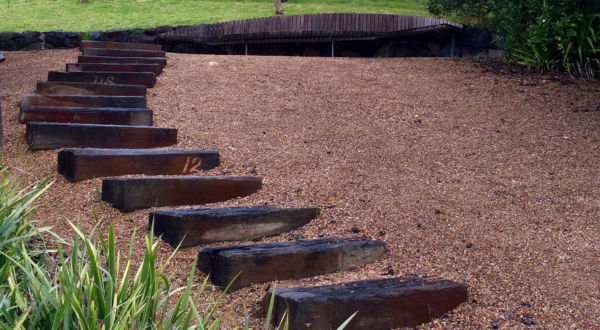 Sleepers
Wooden sleepers are naturally durable and can be used for retaining walls, raised garden beds, pathways, steps, water features, or even furniture. Check out our wide range of new and reclaimed sleepers including Pine, Macrocarpa, hardwood, and Oak. 
Explore our sleepers.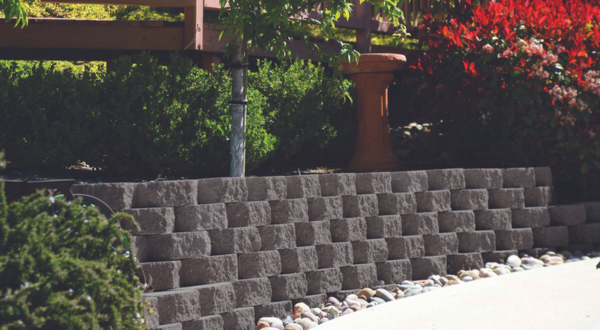 Retaining Blocks
Retaining blocks come in a mix of quarried stone and earth-tone colours which allow them to naturally blend in with any landscape. You can use blocks to create low-level retaining walls, tree rings, planters, and raised garden beds or to finish your lawn edge in style. 
Explore our retaining blocks.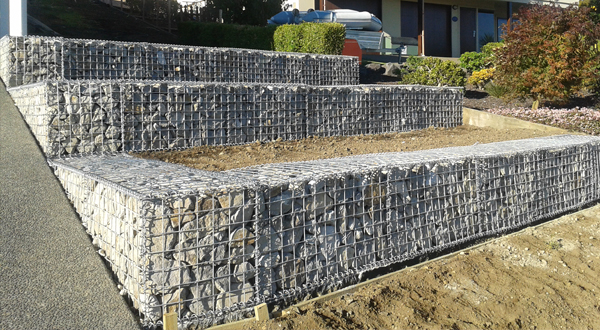 Gabion Baskets
Gabion baskets are galvanised wire containers that you can fill with almost anything you want — rocks, straw, tiles, bricks, or grass! Gabions can be linked together to form structures that drain well and help to stabilise your soil. They look great as retaining walls or can be used to create feature objects in your garden. 
Learn about gabion baskets.
Popular Retaining Products
What you need to know before you start your retaining project
Codes and regulations
Retaining walls in New Zealand must comply with local building codes and regulations, which specify requirements for design, construction, and safety. This will include factors such as the height of the wall, soil conditions, drainage, and earthquake considerations. It's important to consult with a qualified engineer or landscape professional before you start to ensure all retaining walls are safe, structurally sound, and comply with local regulations.
Good foundations
While the whole wall must be strong, it's the part below ground that anchors it. If your footings or foundations are weak, there is nothing to stop a retaining wall from falling over.
Soil Conditions
You need to understand the soil properties behind and below your retaining wall. Soil type, moisture content and bearing capacity should determine the design and materials required for your retaining wall.
Drainage
Proper drainage is important to prevent water build-up which can cause structural failure. Drainage systems such as weep holes, gravel backfill, and geotextile fabrics may need to be incorporated into your design.
Slope stability
Slopes that are prone to erosion, landslides, or other natural forces may require additional stabilization measures such as geogrids or soil reinforcement.
Safety first
This information serves as a general guideline only. You should always seek professional advice for your specific project. Happy landscaping!
Landscaping projects to get inspired by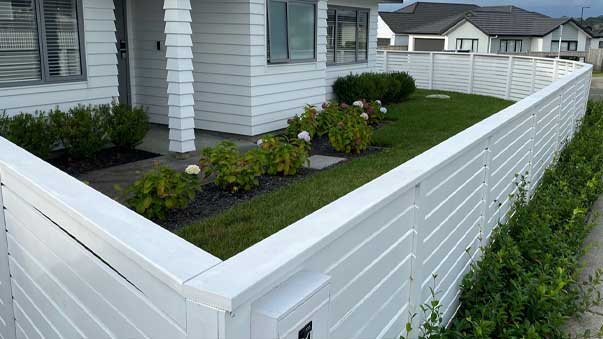 Landscaping Transformation
This project involved levelling out the front lawn, retaining with Firth Keystone, and adding a new deck and fence - providing a stunning yet safe place for their toddlers to play.
View Project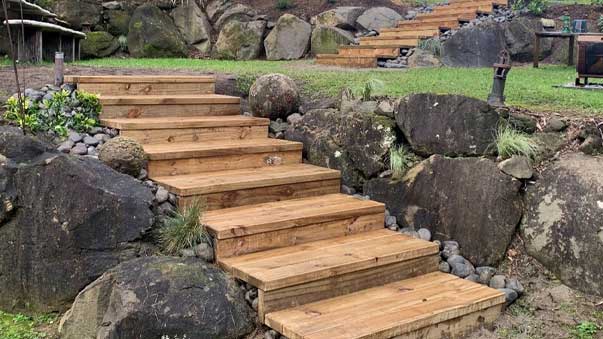 DIY steps to success
Learn how these Warkworth homeowners transformed their steep grassy slopes with a DIY flight of radiata pine timber steps.
View Project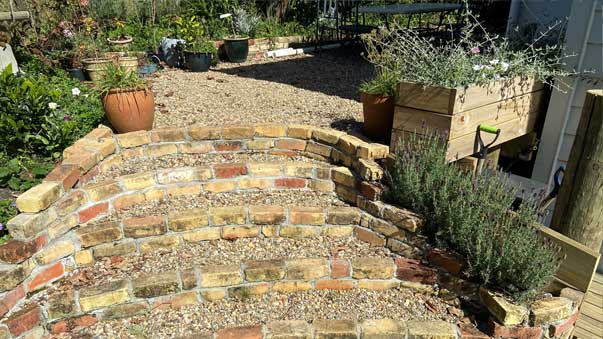 A new level for entertaining
Andrew Shirley and his partner Nicola both had fun and learnt new skills while transforming the downstairs of their relocated villa into a new level area for entertaining.
View Project
In this guide, we'll take you step by step through the process of building a basic timber retaining wall, with tips and tricks to help you achieve professional results.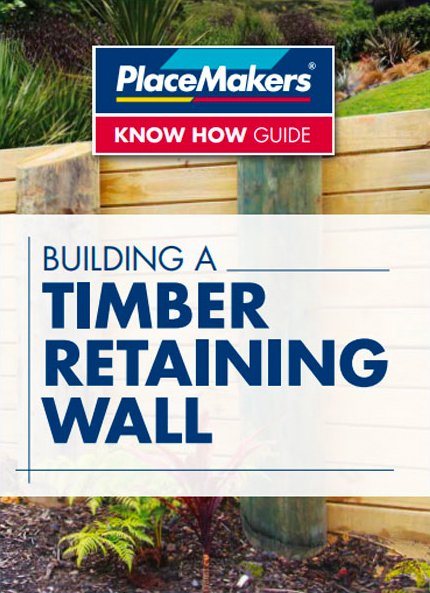 At PlaceMakers we're well equipped to turn your landscaping dream into a reality. We have a comprehensive range of trade quality products and offer helpful advice.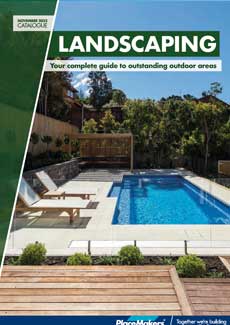 A deck extends the living areas of your home and creates a seamless indoor-outdoor flow that Kiwis love. Whether creating a beautiful outdoor entertainment space or simply adding value to your property, you want to be sure you're making the right choice when investing in a deck.