text.skipToContent
text.skipToNavigation
Pricing will be shown based on this store.
Opening Hours
A fence is an extension of your home and lifestyle. It provides privacy, safety, security, and street appeal whilst connecting you to your neighbours. Whether you are framing your swimming pool, adding flair with trellis, or simply building a boundary fence, you want to be sure you're making the right choice when investing in a fence and gate. Selecting the best material for your fence and landscaping project will come down to your preferences such as desired aesthetic, lifestyle, and budget.
What you need to know before you start your fencing project
Do I need consent?
Swimming pool fences require consent. For most other fences under 2.5M, consent is not required.
Always check with your local council when planning your fence project to see if your property is subject to any other rules such as heritage, natural features, or utilities.
The Building Performance website has more information on building codes relating to fences: 
Who pays for the boundary fence?
When building a fence that separates your property from your neighbours, it is typical that the costs are shared between you both. First you will need to agree on details such as the height, building materials, and budget. The Fencing Act outlines your rights and obligations.
The Consumer NZ website has more information, including  how to settle a dispute:
How do I know where my boundary is?
Your boundary is outlined on the legal title for your property. There should also be markers along the boundary on the ground, although sometimes these are hidden or missing. If you cannot find your boundary markers, you can engage a surveyor to help you.
Fencing projects to get inspired by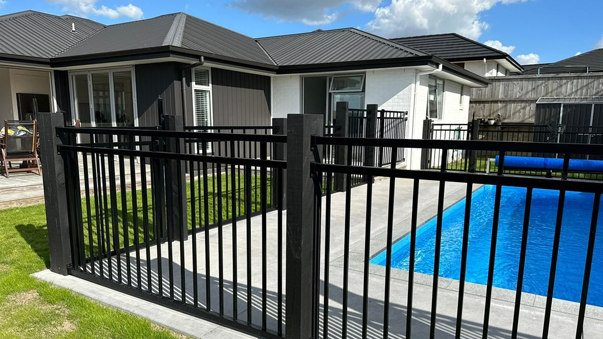 Aluminium Pool Fence
This contemporary and affordable pool fence project for a Hamilton home uses Mansion fence panels which provide much-needed flexibility and customisable options for this multi-level site.
View Project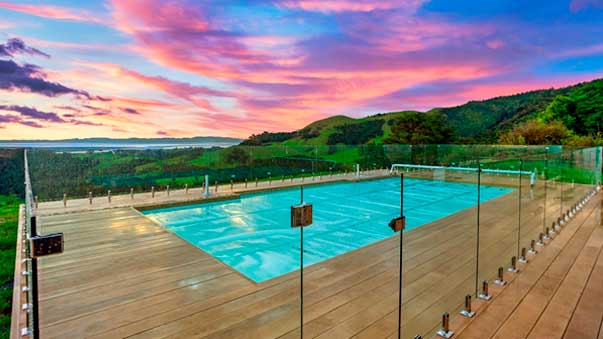 Crystal Clear Swimming Pool Fence
A perfect solution for an exposed site in the Coromandel, homeowners chose Scenik Frameless Glass Panels for first-class resistance to high winds without compromising their incredible views to the coast.
View Project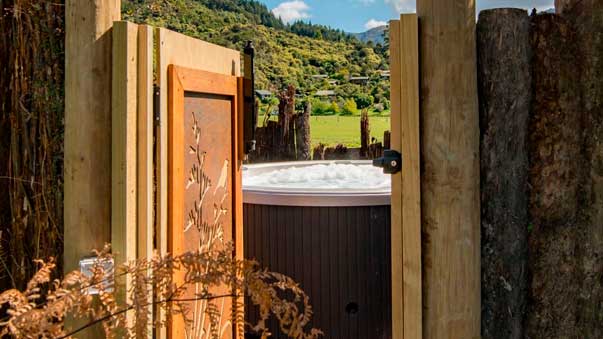 Decorative Steel Fence Feature
The team at Abel Tasman Lodge needed a solution to create decorative privacy for the guest spa that was in keeping with the natural, rustic theme of the Lodge.
View Project
View our helpful tips on decking installation through to our decking screw selection guide.
We are here to help you every step of the way to accomplish your decking project.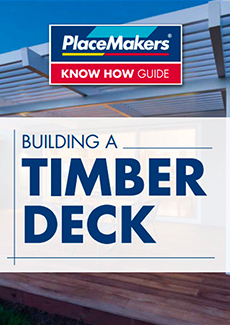 At PlaceMakers we're well equipped to turn your landscaping dream into a reality. We have a comprehensive range of trade quality products and offer helpful advice.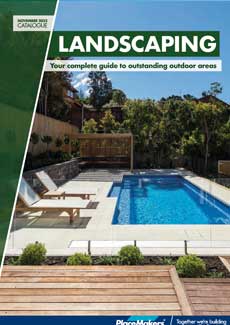 A deck extends the living areas of your home and creates a seamless indoor-outdoor flow that Kiwis love. Whether creating a beautiful outdoor entertainment space or simply adding value to your property, you want to be sure you're making the right choice when investing in a deck.