text.skipToContent
text.skipToNavigation
Pricing will be shown based on this store.
Opening Hours

Cladding - The Complete Home Makeover
Whether you want the classic look of a traditional coastal property, contemporary urban chic with dynamic lines and contrasting textures, or a striking architectural façade for instant kerb appeal, PlaceMakers supply a comprehensive range of cladding styles to help you completely transform the design and personality of your home.

Explore Cladding:
Elevate Your Exterior
There have been huge developments in the manufacture of cladding materials in recent years to improve strength, flexibility, and performance. PlaceMakers are proud to supply the latest innovations in cladding, each with their own distinctive profiles, features and design characteristics, to bring you the very best in traditional and contemporary styling.
Choose from the beauty and strength of natural timber, the architectural versatility of fibre cement, the low maintenance reliability of pre-finished cladding, the bold elegance and resilience of metal panelling, or the classy aggregate and stone profiles of durable brick and block cladding.
Whichever style you prefer, it's important to match your desired look with the qualities you and your property will most benefit from. Think environmental suitability, maintenance, ease of build and design affordability. We have created a useful PlaceMakers Cladding Comparison Chartto support you in this selection process.
There are endless possibilities and combinations when cladding a feature wall or the whole exterior of your home using stained timbers, textured woodgrains, polished metals, or the classic look of natural stone. Internal walls can also benefit from a cladding makeover, see our projects for design inspiration and let your imagination fly!
Explore the PlaceMakers Cladding Range
Learn more about your cladding options
A traditional and visually stunning way to transform and protect your home, timber is an ever-popular cladding solution. A renewable resource, our range includes a variety of species, profiles, and finishes that will complement any home.

Check your Trade Price
Learn more about Timber Cladding
Fibre cement cladding rivals the beauty of wood or stucco using bonded fibres to re-create the textures of timber or masonry. With the option to paint in a wide range of colours, including dark finishes, this low maintenance option performs well in coastal climates and is easy to install.

Check your Trade Price
Learn more about Fibre Cement Cladding
Brick and concrete or block cladding will work hard to protect your home with rustic style bricks, natural stone or aggregate finishes or smooth masonry panels that are naturally durable and climate resistant with a timeless elegance.

Check your Trade Price
Learn more about Brick and Concrete Cladding
Metal cladding uses the latest engineering techniques to harness the strength and modern styling of aluminium and steel to create striking feature walls full of dynamic lines and bold curves.

Check your Trade Price
Learn more about Metal Cladding
Pre-finished cladding is a low maintenance, versatile solution in a variety of contemporary designs that are easy to install and require no finishing. Available in a range of materials, including a mineral and aluminium composite, recycled wood fibres, fibre cement composites, or uPVC.

Check your Trade Price
Learn more about Pre-Finished Cladding
Cladding Comparison Table
Get a quick comparison of the cladding types available. Get an understanding of where each can be used, the benefits and features, warranties available, certifications, and more.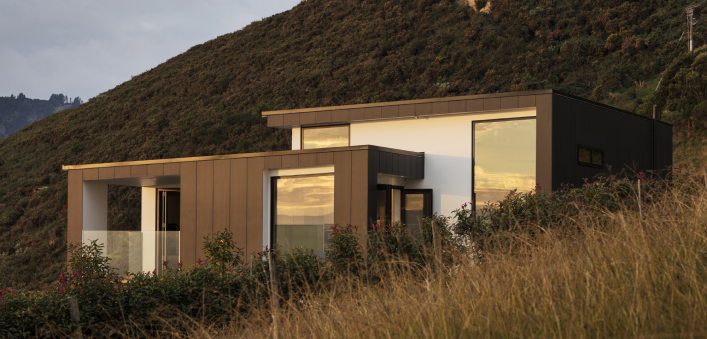 Be inspired by new ways to design and transform your home!
See how you can achieve your dream home with premium quality solutions that enable endless possibilities for design and aesthetics, while also delivering trusted protection and long-lasting beauty.
Check out Linea™ Weatherboard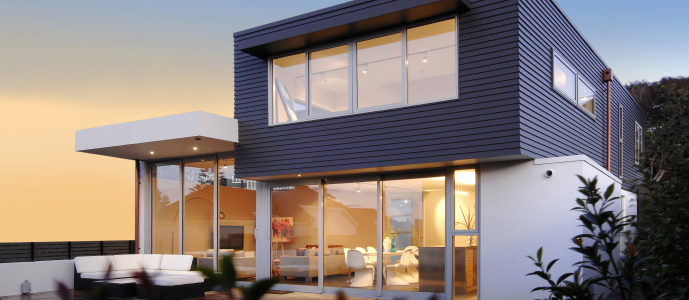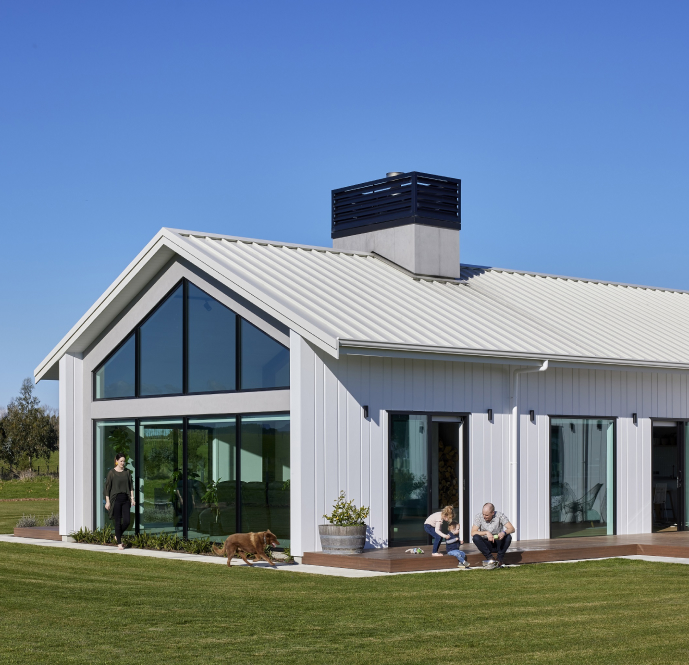 Internal Cladding Use
Enhance internal spaces with internal cladding
Most cladding can also be adapted to be used internally. This enables the strong cladding themes to flow into internal spaces as well. Brick, timber and fibre cement all have options that allow for a seamless integration of the outside with the inside.
Timber has been used internally in building for a number of years and is loved for its warmth and feel. Using the same style of timber inside and out can create an overall feeling of continuity and a traditional earthy style. Timber is light weight and environmentally friendly which makes it perfect for internal use.
Brick is used internally to create a grand, solid feeling. There has always been something welcoming about a brick fireplace or feature wall. Matching
the internal bricks with those used outside can make a great statement of permanence. With all its heat retaining, acoustic and fire protection features using brick internally not only looks good but works well from a functional point of view.
Fibre Cement comes in several profiles that can be matched to give a great clean line look both inside and out. Fibre Cement is easy to install and very tough so can take all the day-to-day knocks that come with having a family home. It is also easy to paint and create the mood or look you are after and if you want to change your style at any stage it is easy to just repaint it again.
Use our comparison table to see which cladding types are suitable for internal use.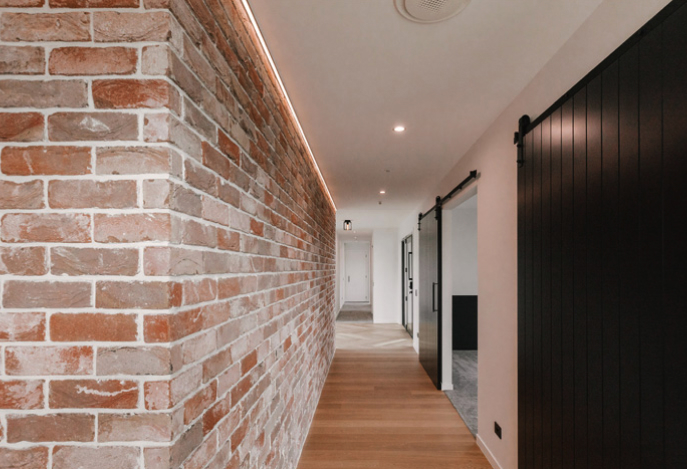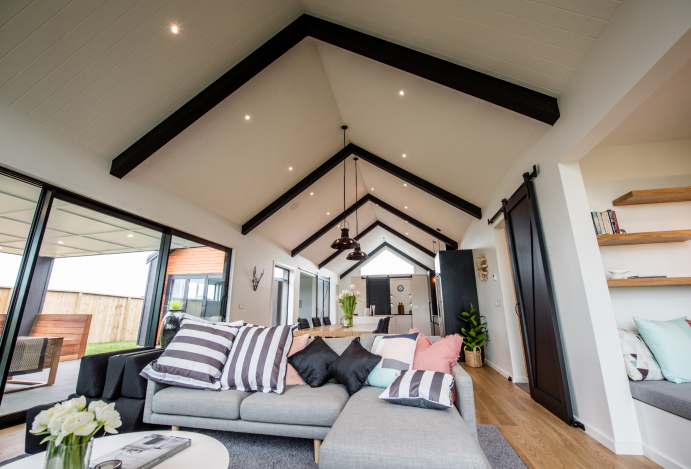 Cladding Types at PlaceMakers
Understand the differences between PlaceMakers' comprehensive range of cladding types. Whether you seek timeless elegance, contemporary flair, or durability, our diverse selection of cladding materials is sure to inspire. From traditional weatherboards and striking brick finishes to sleek metal panels and innovative composite solutions, we offer an array of options to transform the exterior of your home.

Features & Benefits
When viewing the ranges you'll see the icons below - they are there to offer you a quick guide of the attributes and key consideration when choosing the cladding for your build.
Factors like durability, aesthetics, maintenance, insulation, and environmental impact play a key role when choosing the right cladding for your build. Assessing material suitability, desired style, and cost is crucial. Additionally, you must ensure compatibility with your building's design and climate conditions. We've developed a series of icons to give you a a high-level understanding of the attributes of each cladding type to help when considering your cladding selection.

Pre-Primed
Indicates that the product is supplied with an undercoat and is ready for a finishing coat(s) of paint.

Pre-Finished
Indicates that the product is supplied pre-coloured with a protective coating, ready to be installed with no sanding or painting required.

Suitable Under UV Exposure
Indicates that the product has been tested to perform under the high New Zealand UV levels.

Suitable for Coastal Environments
Indicates that the product is suitable for coastal applications where there are high levels of salt and sea spray in the air.

Low Maintenance
Indicates that the product does not require regular re-painting or re-staining and only requires a wash down every 12 months.

Made in New Zealand
Indicates that the product is manufactured in New Zealand.

Lightweight
Indicates that the product is classified as a light weight cladding under the New Zealand Building Code.

Easy to Install
Indicates that the product can be installed fast & efficiently by a qualified tradesperson.

Non-Combustible
Indicates that the product is fire resistant when used as part of a fire rated system.

Environmentally Sustainable
Indicates that the product is manufactured from renewable or environmentally managed resources.

Rot Resistant
Indicates that the product is resistant to damage from moisture & rot.

Design Flexibility
Indicates that the product allows variation in design and application to achieve differing aesthetic looks.
Easy to Cut
Indicates that the product is easy to cut to the desired size/length whilst on site (dust extraction is recommended to assist with the management of silica dust).

Gun Nailable
Indicates that the product can be secured with the use of an approved weatherboard nail gun for quick installation. See manufacturers installation instructions for details.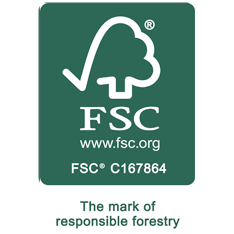 FSC®
Only the products identified with the FSC® logo on the page are FSC® certified. FSC® Chain of Custody is available upon request.
Timber cladding gives your home that traditional weatherboard look. Use oil, paint, or stain to achieve your desired finish. See our full range of timber cladding here.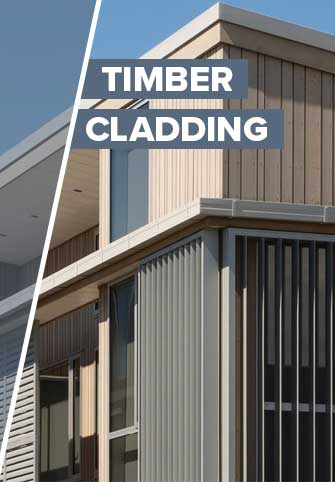 Browse through the PlaceMakers Cladding catalogue and find the perfect look for your home. Alternatively, pick up a copy from your local store. Browse the cladding catalogue.