text.skipToContent
text.skipToNavigation
Pricing will be shown based on this store.
Opening Hours

Fibre Cement Cladding
First developed over forty years ago, fibre cement cladding is one of the most affordable, versatile, and stylish building materials available to homeowners today.

WANT TO KNOW MORE? REQUEST YOUR COPY OF THE CLADDING CATALOGUE TODAY.
Versatility, Performance, and Visual Appeal
Made from a composite of recycled wood fibres and other materials, it boasts a healthy life span and looks that rival the beauty of wood with a huge range of textures, colours and finishes to choose from. Architecturally, it gives designers the freedom to opt for sleek contemporary panels with either a masonry look, using modern vertical lines, or the traditional horizontal grooves of a more classically styled timber home.
Fibre cement cladding offers great flexibility in design and application with varying sizes, profiles and widths to totally transform your property into your future ideal home. As a complete cladding solution, it is lightweight, easy to install and suitable for coastal climates, as well as being the perfect choice for a mix clad or a stunning interior feature. Fibre cement is made using advanced manufacturing techniques to ensure it resists damage from moisture and the elements.
FIBRE CEMENT CLADDING RANGE
Get more information on our range of fibre cement cladding
Tough and beautiful, this superior horizontal weatherboard is designed exclusively for residential use, made in NZ with an impressive 25-year warranty.
Learn more about Linea Weatherboard
Embracing current trends, this NZ weatherboard is also available in vertical or horizontal lengths, delivering a classic or contemporary finish with an impressive 25-year warranty.
Learn more about Oblique Weatherboard
Stria interlocking panels are a sleek, versatile, deep-grooved modern cladding solution in horizontal or vertical lengths that are quick to install.
Learn more about Stria Cladding
Make a strong visual statement with Axon vertical panels, a clever alternative to shiplap weatherboards or internal plasterboard, in a grained or smooth finish.
Learn more about Axon Panel
Cladding Comparison Table
Get a quick comparison of the cladding types available. Get an understanding of where each can be used, the benefits and features, warranties available, certifications, and more.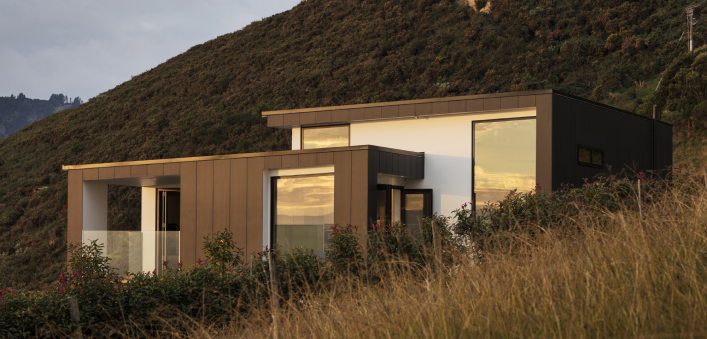 Cladding defines your home by offering a first impression that reflects your style and taste. Whether you're after a classic look or a sleek modern style, we've got something for every home.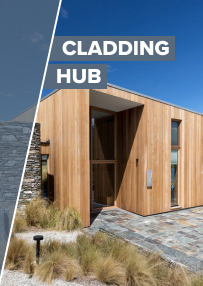 Browse through the PlaceMakers Cladding catalogue and find the perfect look for your home. Alternatively, pick up a copy from your local store. Browse the cladding catalogue.