text.skipToContent
text.skipToNavigation
Pricing will be shown based on this store.
Opening Hours
Effortless Contemporary Design
A versatile and durable choice, pre-finished cladding is changing the face of architecture, offering a wide variety of pre-coloured, low maintenance solutions that will completely transform your home. Made from a range of materials, including a mineral, polyethylene, and aluminium composite, recycled wood fibres, fibre cement composites, or uPVC, you can achieve a variety of desirable aesthetics.
Re-create the beauty of a textured timber finish, or simulate stone, concrete, or glossy tiles with the Cemintel Territory range. Get a sleek, modern look with the aluminium skin of PSP's fire-resistant ALPOLIC panels. Opt for the modern, clean lines of PSP's EuroClad Selekta and KAYCAN Eco-side timber composite systems, or choose a traditional weatherboard look with the 100% recyclable DYNEX PALLISIDE uPVC. Explore our full pre-finished cladding range to find a style that will help you create your dream home.
PRE-FINISHED CLADDING RANGE
Get more information on our range of pre-finished cladding.
A high-performance pre-finished product, this strong mineral-based system has a specialist protective coating offering durability and longevity with a wide range of gloss levels and metallic effects.
Learn more about PSP ALPOLIC/fr
The Selekta weatherboard is an easy to install, timber composite cladding system with a beautiful wood-grain embossed surface in six natural wood colours.
Learn more about PSP EuroClad Selekta
An environmentally friendly, durable, cladding system using 100% recycled engineered wood combined with wax to create a beautiful water-resistant finish.
Learn more about PSP EuroClad Selekta
A versatile, pre-finished cladding panel pressed with a surface texture and colour to simulate materials like stone, timber, concrete, metal, tiles, and smooth render to suit any style of property.
Learn more about State of Clad Cemintel Territory
Cladding Comparison Table
Get a quick comparison of the cladding types available. Get an understanding of where each can be used, the benefits and features, warranties available, certifications, and more.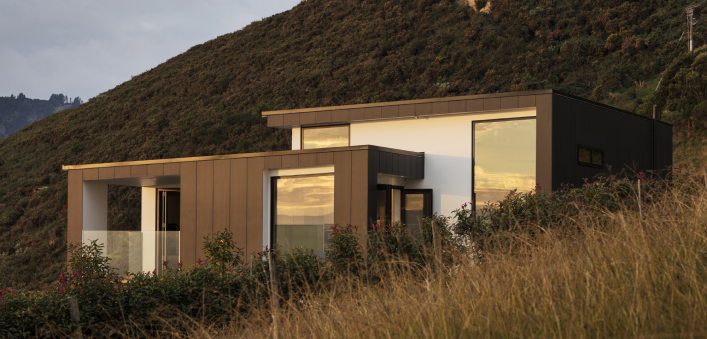 Cladding defines your home by offering a first impression that reflects your style and taste. Whether you're after a classic look or a sleek modern style, we've got something for every home.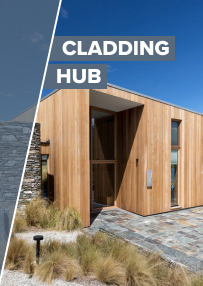 Browse through the PlaceMakers Cladding catalogue and find the perfect look for your home. Alternatively, pick up a copy from your local store. Browse the cladding catalogue.