text.skipToContent
text.skipToNavigation
Pricing will be shown based on this store.
Opening Hours

Brick and Concrete Cladding
Brick and Concrete Cladding
Brick and concrete cladding offer a strong design choice which will enhance any property with their diverse range of textured finishes, from the look of natural stone to smooth masonry panels, or a more traditional rustic style brick.

WANT TO KNOW MORE? REQUEST YOUR COPY OF THE CLADDING CATALOGUE TODAY.
Durability, Strength and Natural Elegance
Delivering affordable, high-quality architectural designs, brick and concrete will also work hard to protect your home with their strength, durability, and weather resistant qualities. Renowned for their thermal properties, brick and concrete systems also help your home to retain heat energy and insulate sound.
A timeless and elegant solution, brick and concrete cladding is perfect for homeowners seeking a low maintenance, easy to install, structurally robust products, with looks to complement both contemporary design aesthetics and the more classical style builds.
Explore our superb PlaceMakers range of brick and concrete cladding to find a design that will help you create your perfect bespoke home.
BRICK AND CONCRETE CLADDING RANGE
Get more information on our range of brick and concrete cladding.
Available in an astonishing range of colours, textures and sizes, clay brick will bring durability, sustainability, and a quality finish to any traditional or contemporary design.
Learn more about The Brickery Clay Brick
Manufactured in New Zealand from locally sourced materials, Firth's concrete bricks are cost-effective and built to last. Perfect for homeowners seeking a low maintenance option with a range of contemporary colours and sizes available.
Learn more about Firth Concrete Brick
These large, lightweight but solid, steel-enforced panels are a perfect choice for new homes built using timber or steel frames or for re-cladding your existing home quickly and easily.
Learn more about Hebel PowerPanel
Each block of this elegant range has been crafted and refined to showcase a subtle sparkle where the natural aggregate shines through.
Learn more about Honed Block
These fluted masonry blocks are available in two distinct types, structural and veneer. They are supplied in a range of attractive contemporary colours.
Learn more about Fluted Masonry
Made of reprocessed aggregates from gold mining and dam construction days, these bricks come in a range of colours and finishes to complement your desired aesthetic.
Learn more about Kiwibricks
Cladding Comparison Table
Get a quick comparison of the cladding types available. Get an understanding of where each can be used, the benefits and features, warranties available, certifications, and more.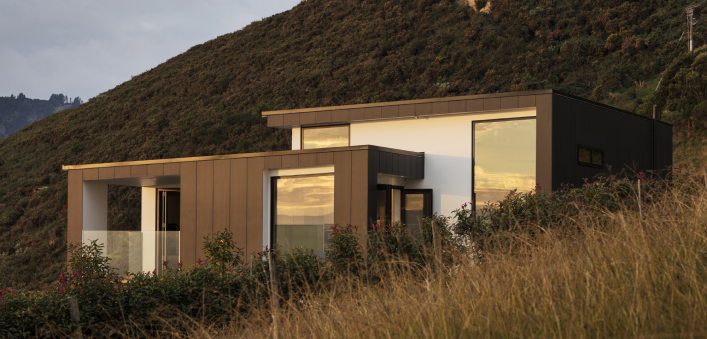 Cladding defines your home by offering a first impression that reflects your style and taste. Whether you're after a classic look or a sleek modern style, we've got something for every home.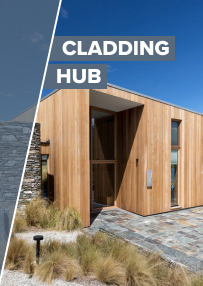 Browse through the PlaceMakers Cladding catalogue and find the perfect look for your home. Alternatively, pick up a copy from your local store. Browse the cladding catalogue.